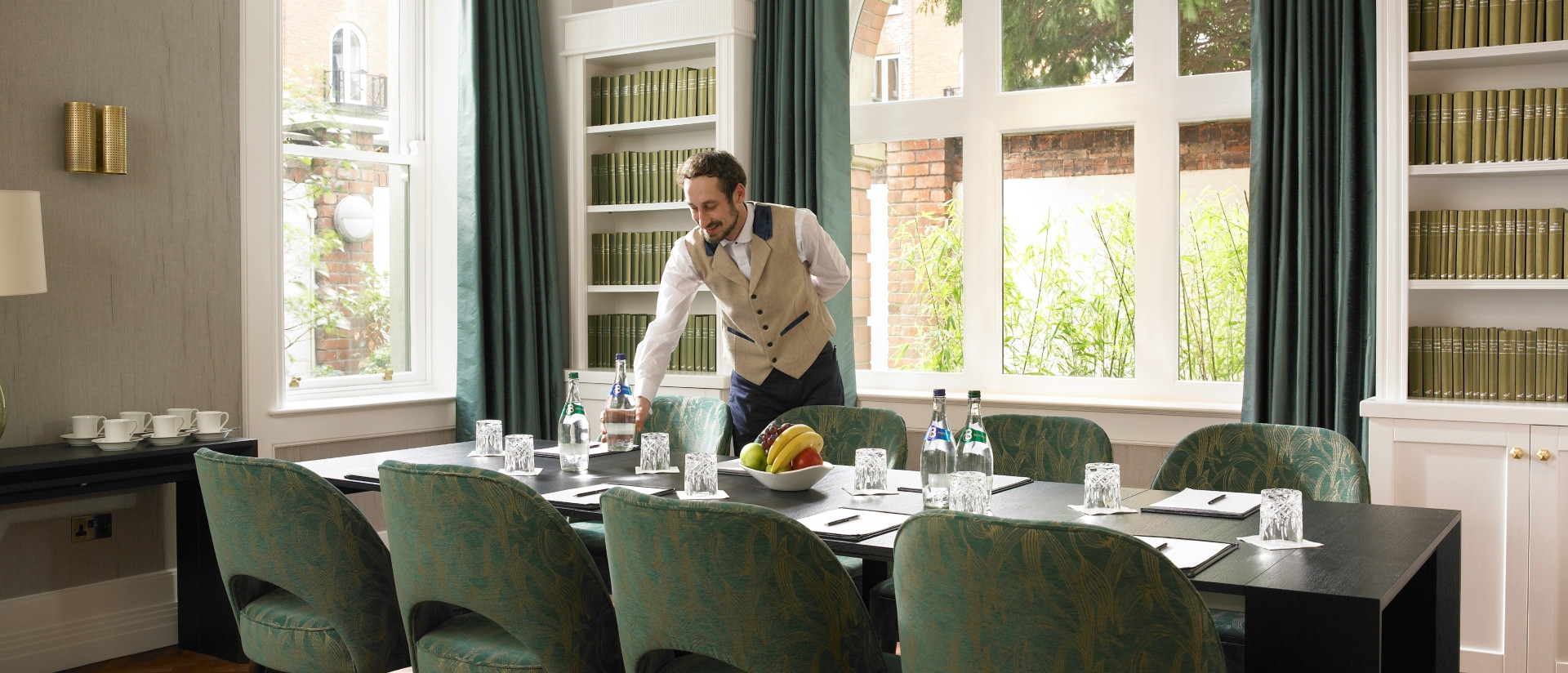 Meetings & Events
A stylish and exciting setting for your next event, Dylan sets the standard in event excellence. A venue with style, history, and prestige, we're ready to elevate your private occasion to something extra impressive.
A luxurious Dublin five-star just steps away from the energy of the city, we're adept at creating bespoke boutique experiences for business or pleasure in our beautifully appointed spaces. From presentations to private dining, business meetings to birthday parties, our dedicated team will take care of every detail, allowing you time to focus on your guests.
No matter the occasion, a Dylan event always makes an unforgettable impression.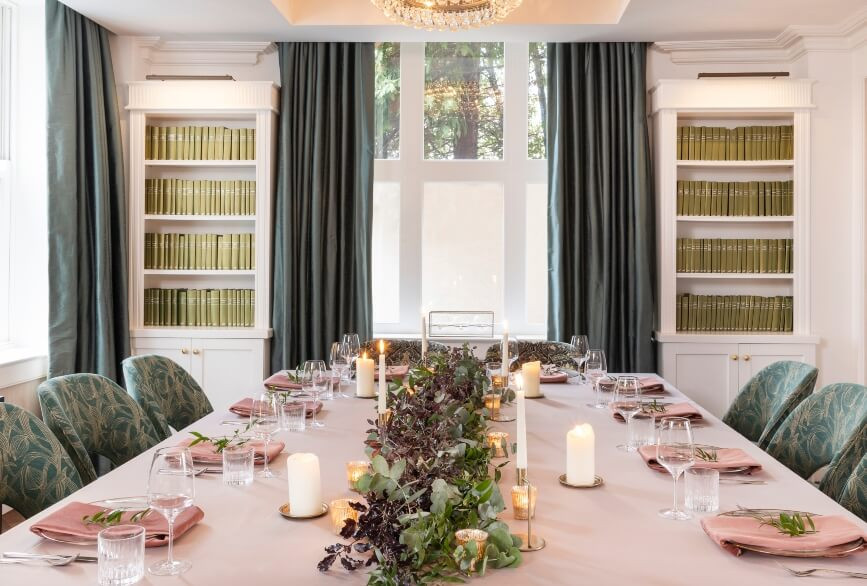 Exquisite & Private The Library
Light-flooded and elegant, The Library is one of the city's most beautiful private rooms.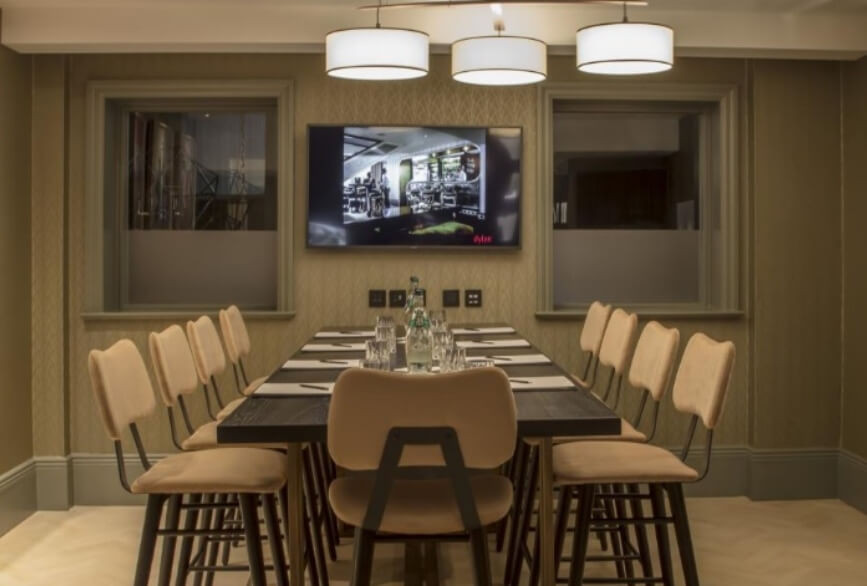 Private & Cosy Room 1900
Room 1900 is a smart space ideal for seated meetings and private dining of up to 10 people.