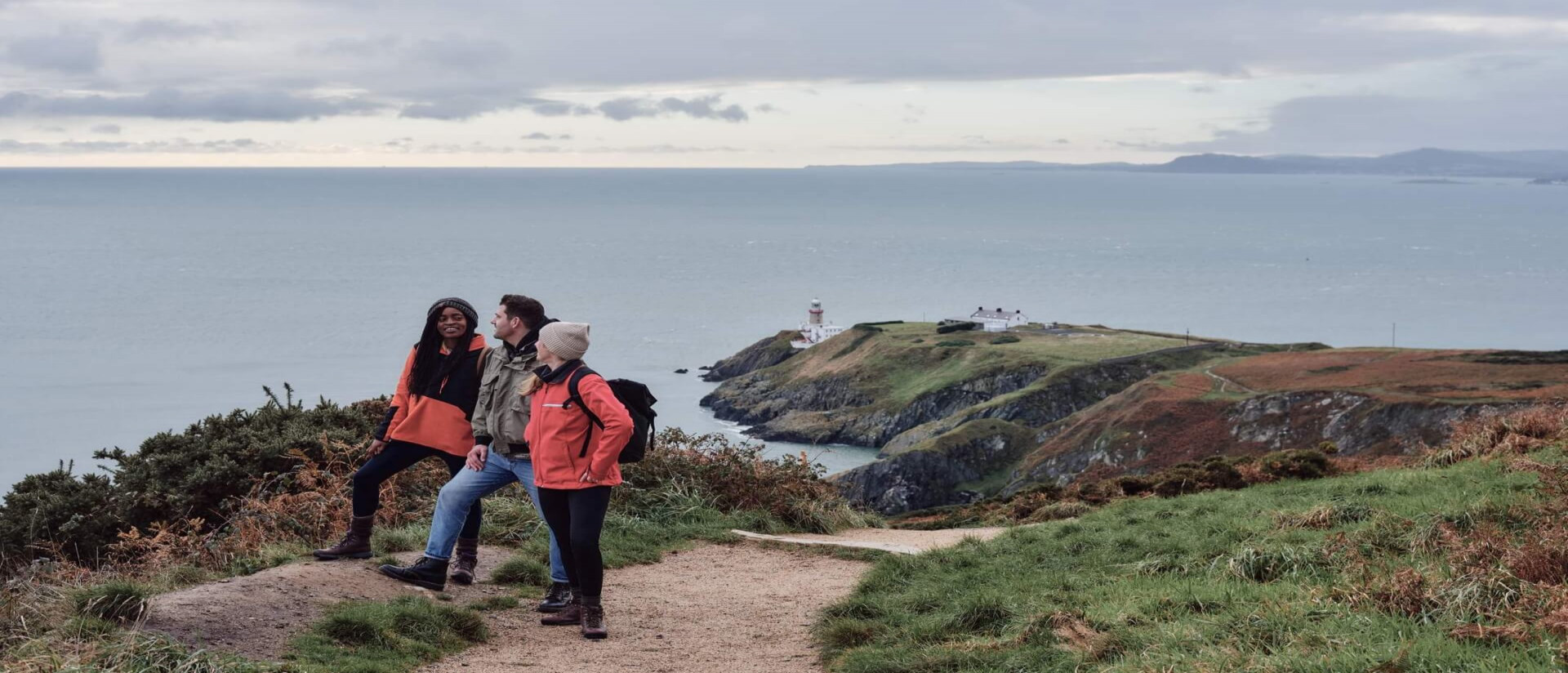 A Breath of Fresh Air Dublin Coast
Dalkey and Killiney
One of the best things about Dublin is the fact you can leave the city centre and be out to the sea or mountains in a blink. A train ride south to Dalkey, one of the prettiest seaside towns can be followed up one stop further down the line, at Killiney with its long beach and staggering views of the Irish Sea and Bray Head. One of Dublin's most affluent neighbourhoods – and home to celebrities like Bono and Van Morrison – Dalkey is a mesmerising mix of magnificent homes, from historic piles to modern masterpieces and quaint cottages. Enjoy superb views of Dalkey Island and don't bypass Dalkey Castle & Heritage Centre on Castle Street, built to store goods during the Middle Ages, when Dalkey acted as the port for Dublin.
Dun Laoghaire
Dún Laoghaire, a town that's borne three names, always those of a king, is positively majestic, its waterfront dotted with handsome Victorian and Georgian terraces, many hewn from the local granite of nearby Dalkey. Once the world's largest manmade harbour, come to walk the piers, slurp ice cream, enjoy tea in the People's Park, eat salty fish and chips or take a dip in nearby Sandycove and the legendary Forty Foot swimming spot.
Howth
The pretty harbour village of Howth is located on the northside, a quick train ride from nearby Lansdowne Road DART Station and ideal for a day trip that feels far from the city. Pretty and picturesque, it's packed with excellent seafood restaurants, serving locally caught fish and shellfish. Work up an appetite on the memorable windswept Cliff Walk and look out for local seals sunning themselves on the rocks.