Artfully Irish. Luxuriously Different.
5 Star Boutique Hotel Dublin
A historic building with a contemporary spirit, Dylan is Dublin's only five-star boutique hotel.
Soulful and luxurious, we're a refined hideaway in the city centre, offering exceptional accommodation and thoughtful hospitality. A distinguished address in a remarkable neighbourhood, join us to discover exquisite interiors and intuitive service. Original Irish art and imaginative dining. Innovative design and extraordinary comforts.
The epitome of modern luxury, The Dylan Hotel promises pitch perfect relaxation and a five-star experience that feels like the capital's best kept secret.
serenely stylish Bedrooms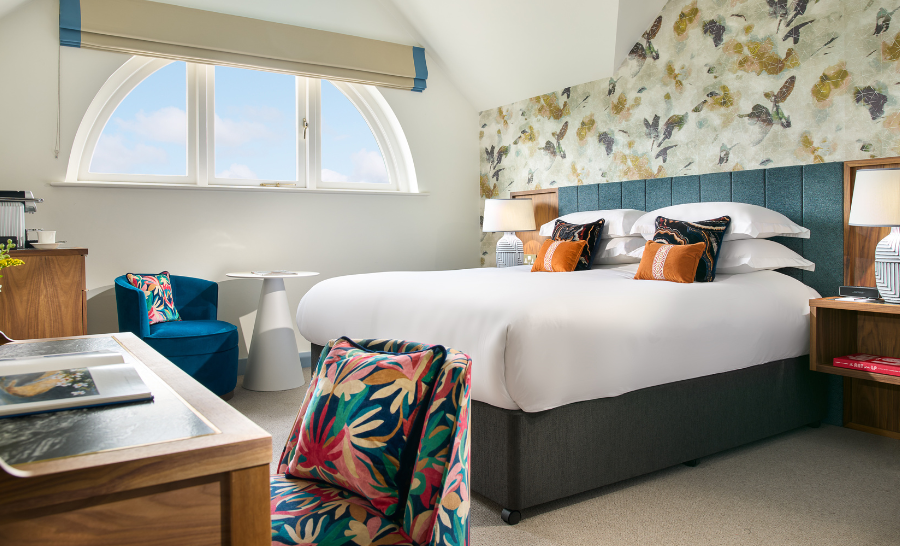 From cosy loft rooms to luxurious suites, nod off in one of Dylan's decadent guestrooms. Brilliant design, blissful beds and plush comforts promise your best night's sleep at Dublin's best address.
"Dylan Hotel, a unique luxury experience in the heart of Dublin"
Our History
An architectural jewel tucked away from the noise, in Dublin's most exclusive postcode, Dylan's foundation stone was laid by Queen Victoria's daughter, Princess Helena of Schleswig Holstein.