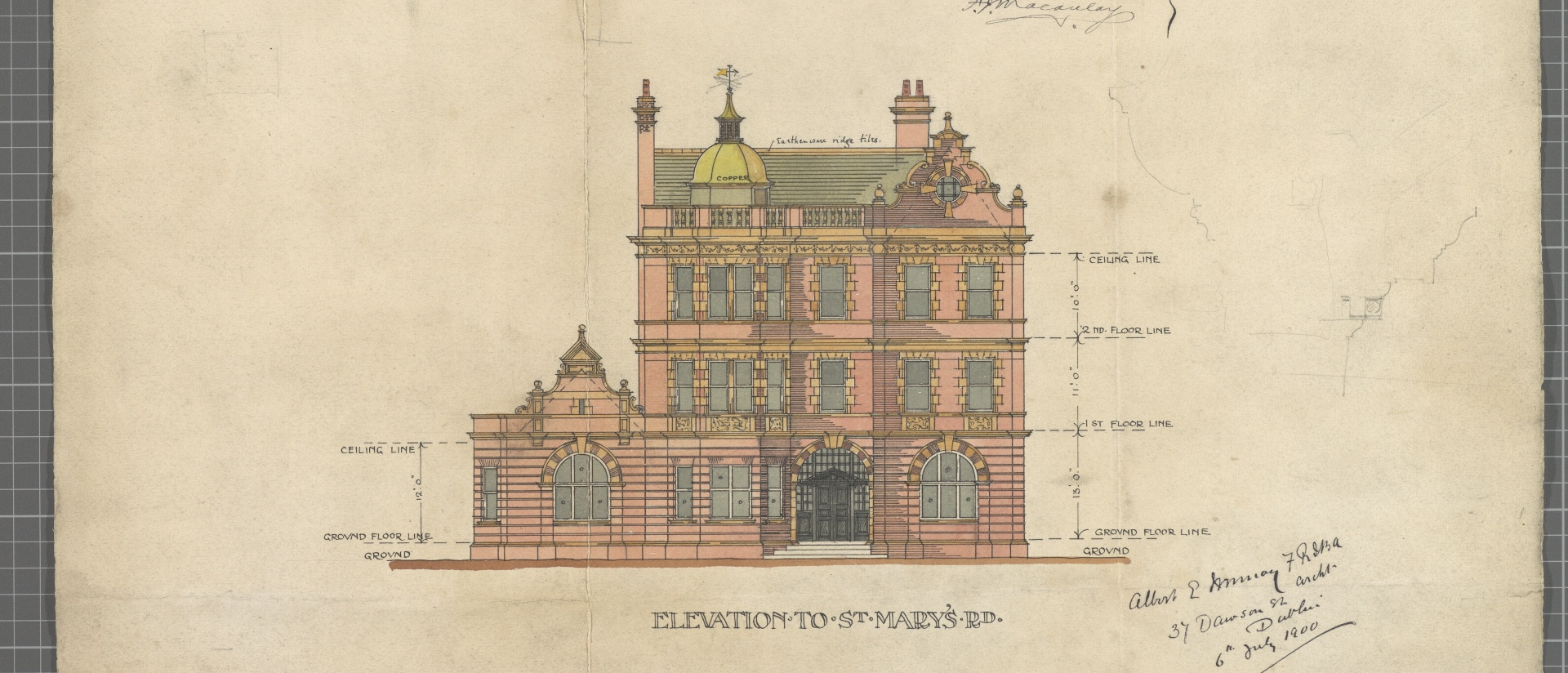 Our History
An architectural jewel tucked away from the noise, in Dublin's most exclusive postcode, Dylan's foundation stone was laid by Queen Victoria's daughter, Princess Helena of Schleswig Holstein. The year was 1900 and the new building on Eastmoreland Place, was being constructed to house the trainee nurses employed in the hospital around the corner on Baggot Street.

As the committed President of the Royal British Nurses' Association, and in her attempts to improve the social standing of the women who gave their lives over to the profession, Princess Helena often made efforts to bring attention to the issue whenever the opportunity presented itself. Almost 90 years later, when the building was being redeveloped, the architects discovered a particularly plain interior beneath the building's strikingly ornate and decorative façade.

This contrasting style was typical of industrial buildings of the era, whereby interiors devoid of plasterwork and decorative features, reflected the practical use of the building, in sharp contrast to the ornate exteriors. Designed by architect Albert Edward Murray, the distinctive yellow and orange toned moulding were synonymous with his style These materials, Ruabon brick and buff terracotta, were sourced from Messrs Dennis clay mines in Ruabon, Wales, and became known as Murray's Mellow Mixture, after a popular tobacco of the time. In Murray's original drawings of the Nurses' Home, the elaborate exterior detailing is only loosely drawn. This again was not an uncommon practice of the era: the ornamentation was the responsibility of master craftsmen who worked on the project alongside the architect, though they rarely – if ever – got the credit to the extent they perhaps deserved.

No one, however, could dispute the value of Murray's legacy. His Dublin buildings are a shining example of Victorian architecture, with the Dylan hotel standing today as one of his finest. Opening as Dublin's first boutique hotel in 2006, the property grew from 42 bedrooms to 72 bedrooms in 2019. Home to rich colours, bold geometry, and decadent detail work, we like to think that Victorian architect Albert Edward Murray would approve of the beautiful interiors that now reflect the ornate exterior he so cleverly designed over 120 years ago.